The Snowy Mountains called and the Best Life Adventures community answered. Winter Mountaineering is a very un-Australian experience, but having previously braved the cold of the Arctic winter and high altitude trekking in the Himalayas, our Venturer* community were keen to learn some rope skills from one of Australia's most famous mountaineers, Andrew Lock.
Our 2022 Extreme Dreams: Africa expedition includes summiting the continent's third-highest peak – Mount Stanley and a 60° glacier climb is part of the 'fun' to get to the top. It was the perfect way to up-skill as we wait for international travel to recommence.
We spent three nights camped in the wind shadow of Mt Wheatley, surrounded by snow walls to keep the worst of the 80km/h winds out of camp, and sheltered from horizontal sleet and snow for an entire day.
But when the conditions did allow, we hooked up the ropes, clamped on our crampons, dug in the ice axes and learnt bucket loads from the Master of the 8000m peaks, Andrew Locke.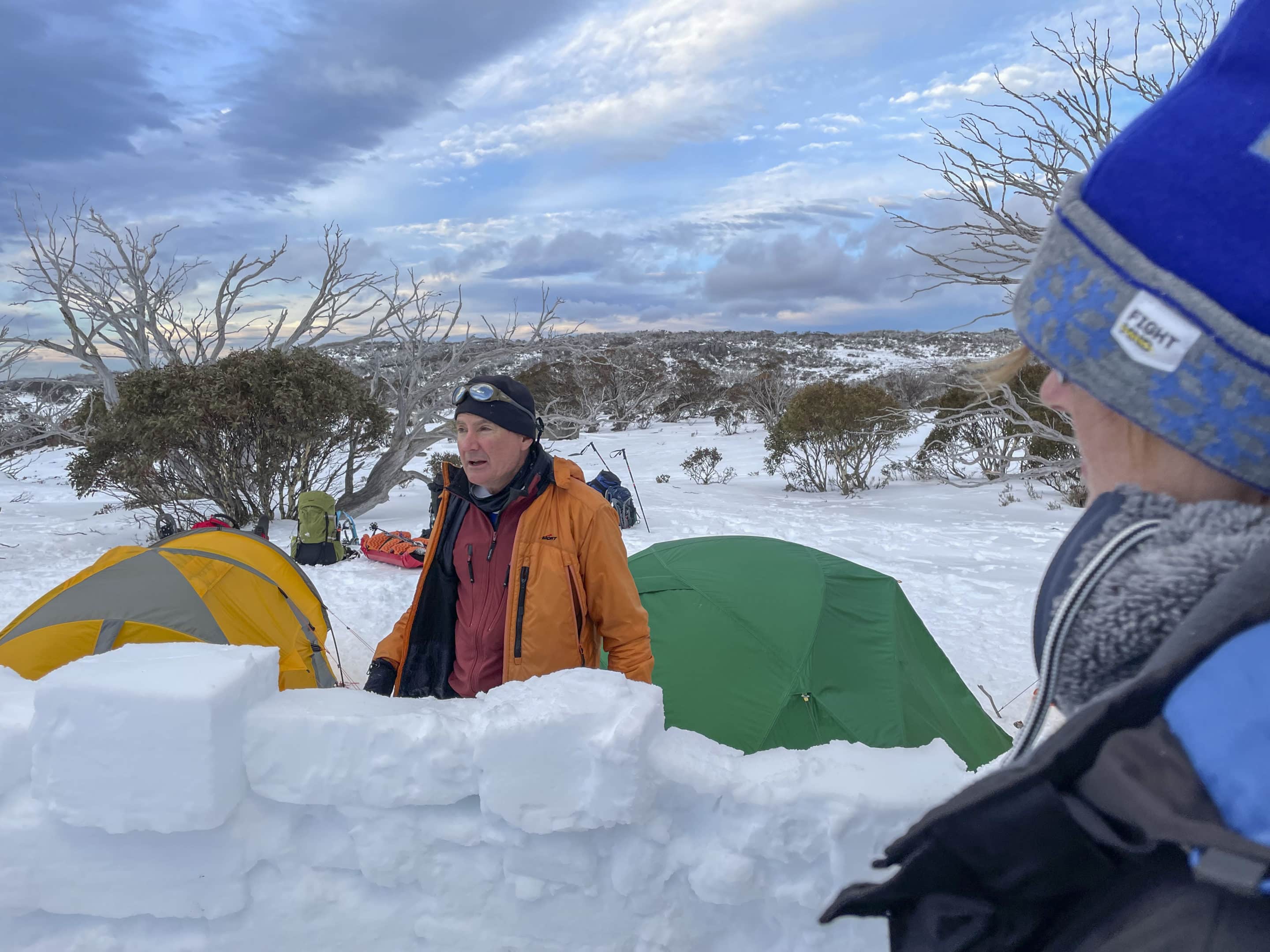 You may laugh at the idea of snow in Australia, but the chances of dying from hypothermia here are far greater than in the Arctic proper. With warm temperature and high winds, any snow that did fall thoroughly saturated our clothes and tents, but the Arc'teryx gear proved its worth in very testing conditions.
* The Society of Extraordinary Venturers is an established community of previous Best life Adventure participants.
To find out more about our Extreme Dreams: Africa expedition and how you can be part of it, visit our website here.