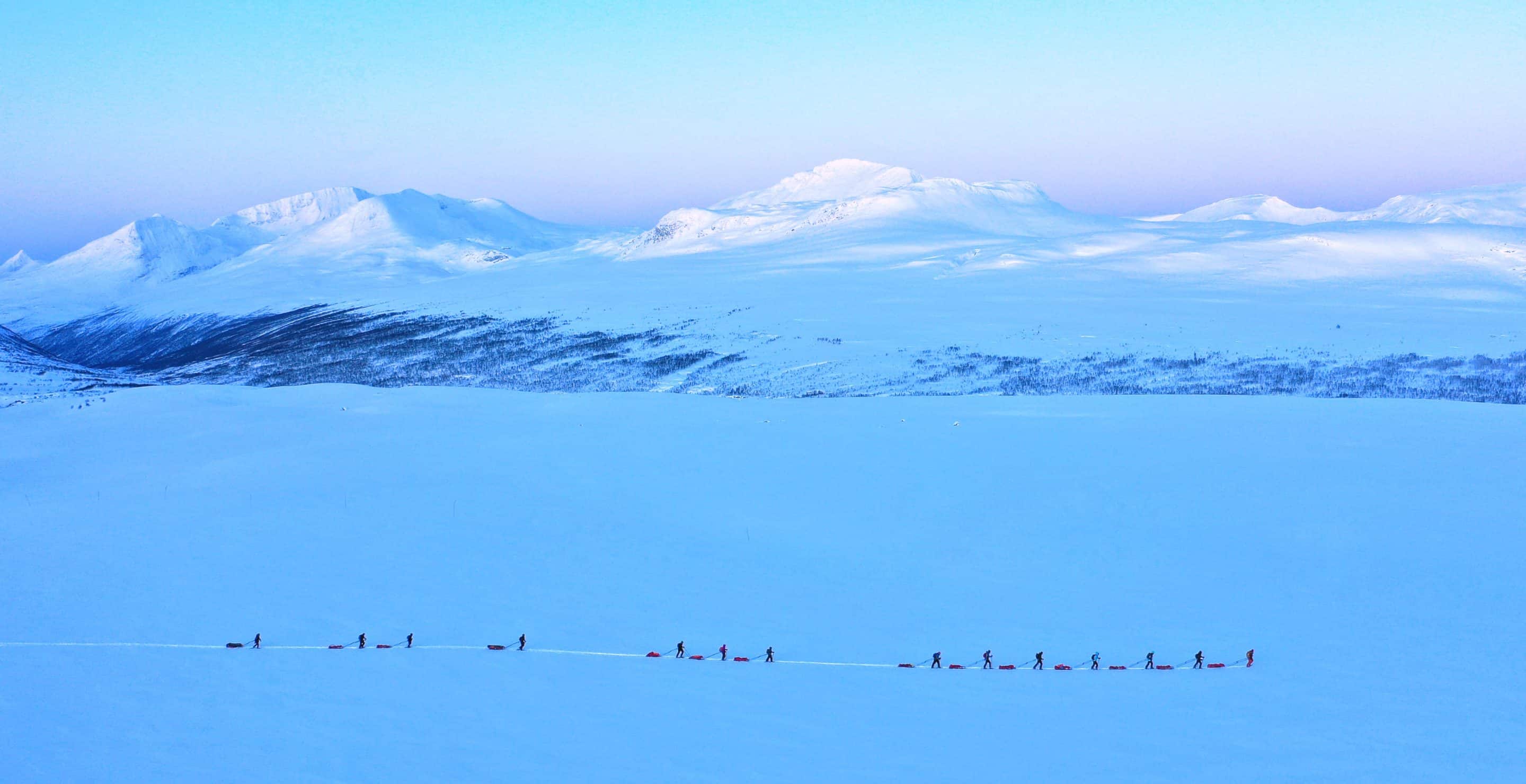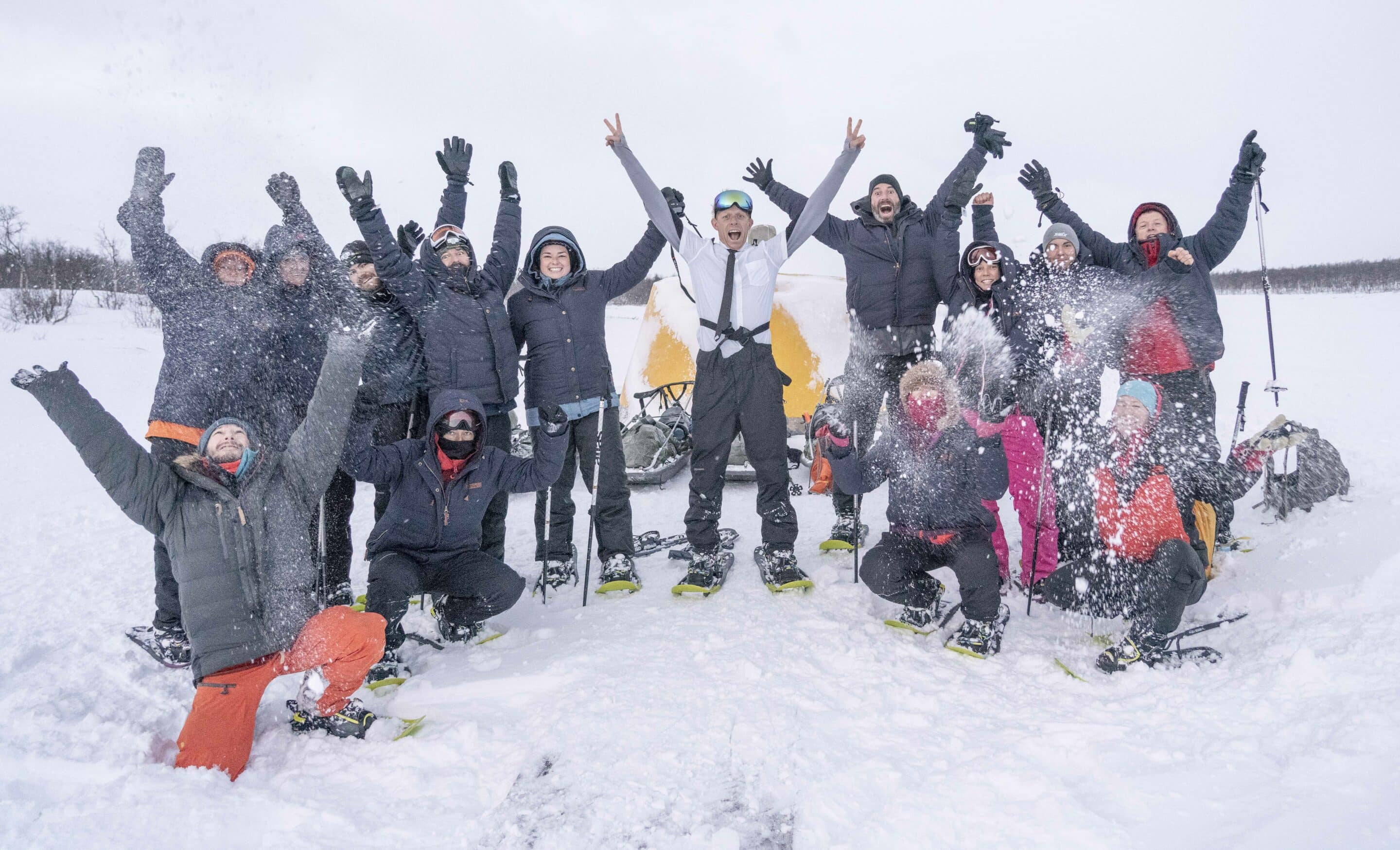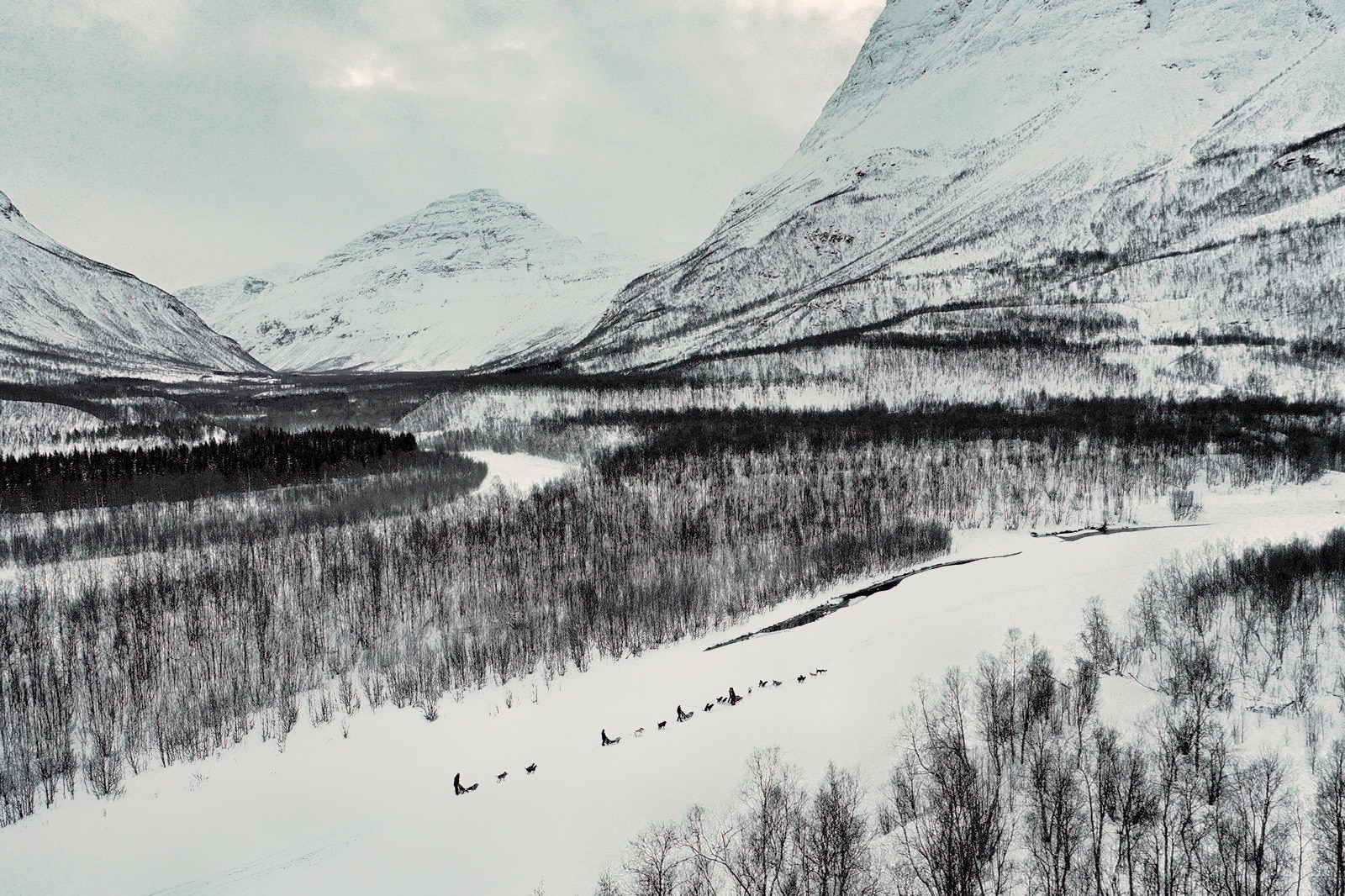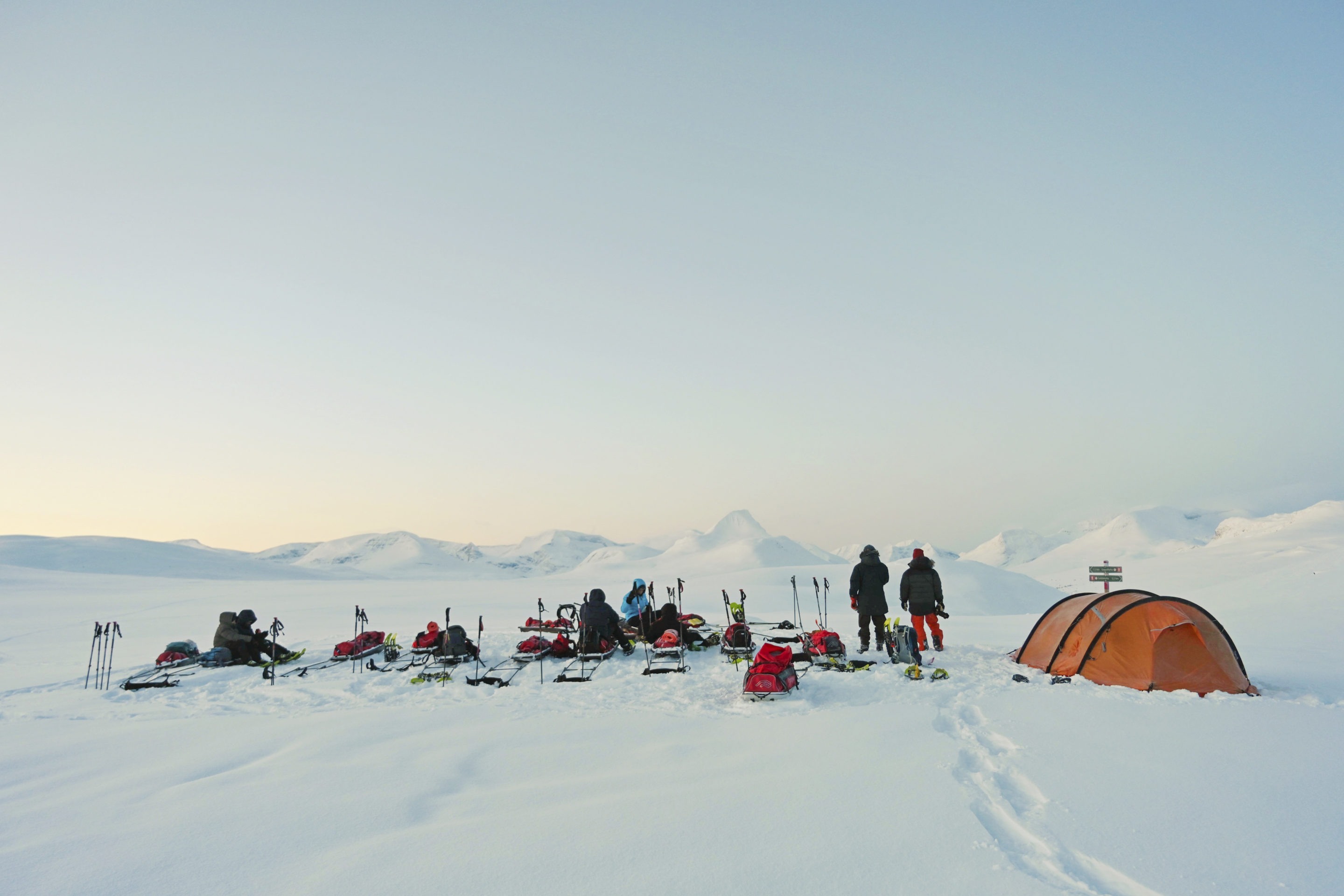 Born from our series of Extreme Dreams Challenges, the Tri-Nation Arctic Challenge has quickly become one of our most popular signature expeditions. Taking us to the nexus of Norway, Finland and Sweden, it sees us snow-shoe and dog-sled our way across the dramatic Arctic tundra, with little more than the Aurora Borealis to guide our way.
This expedition isn't for the faint-hearted and it certainly won't be found in any travel brochure. It's raw, off-the-grid stuff – the kind that reconnects you with nature in all of her awesomeness, feeds your curious mind with rare cultural encounters and ignites the fire in your soul to the core (trust us, you're going to need that fire – it's freezing out there). 
Together, we tackle an endurance journey across the frozen wilderness towing our gear-laden Pukla (sled) between three countries before overnighting with the indigenous Sami people to hear stories about survival in the Arctic Circle.
To end our week, we climb aboard dog-sleds for a safari race across mountain ranges, carve through deep powder and race through snow-laden pine forests.
But, that's only half of it. We'll also enjoy a number of other mad experiences, which are best suited to the Arctic (think ice lake immersions and fishing in the snow followed by sauna sessions and ski shots to warm the cockles).
This will be a true challenge of the mind and body for us all. To step away from comfort and take on something new is the epitome of adventure, right? Who knows what we'll find when we get out there.
Physically, this is one of the toughest expeditions you'll ever take on. So, grab your down jacket, find your winter gloves, chuck on your snowshoes (we provide all of these don't worry) and embark on the adventure of a lifetime. See you in Norway!
Click here to read the blog post, written by Expedition Director Ben Southall, about the 2019 adventure or view the photoblog from 2021 here.
Read More
Itinerary
DAY 1
Meet in Tromsø, Norway. Group welcome dinner.
DAY 2
Snowshoe to wilderness hut #1
DAY 3
Explore the frozen tundra
DAY 4
Snowshoe to wilderness hut #2
DAY 5
Snowshoe to Sámi Reindeer Ranch
DAY 6
Remote Sámi Adventure Experience
DAY 7
Dogsled Training 
DAY 8
Dog Sled Marathon. Farewell dinner in Tromsø
INCLUSIONS
Cost: $6, is 700 per person.
Twin share in Tromsø, group accommodation in the wilderness cabins. (Single Supplement Price AU$750 paid in addition to above price for nights in Tromsø)
All meals, snacks and drinks from the evening of the 12th January 2021 until the morning of the 19th January 2021 (inclusive). Due to the nature of the expedition, we eat rehydrated meals during the snowshoeing activity.
All activities including snowshoeing, dog sleds, whale safari/kayak tour and cable car.
Hire of winter clothing; jackets, boots, trousers, hat and mittens, sled, poles, snowshoes and thermos flask.
Transport between activities
Expedition photos and video
Expedition t-shirt, hoodie and duffle bag
EXCLUSIONS
Flights into and out of Norway
Travel Insurance & Visa (if required)
Personal expenses/souvenirs/shopping
Additional meals in restaurants, cafes etc, private entrance to museums and sights
Additional rental gear
Any cost to repair damages done to your rental equipment apart from basic wear and tear
Alcohol