For our latest Back-Pocket Adventure we travelled to the Whitsunday Islands in Queensland for seven days of good times, kayaking and sailing the Great Barrier Reef with our group intrepid Venturers.
We paddled over 70km from our campsite at the southern end of iconic Whitehaven Beach across to Haslewood Island and along the eastern seaboard of Whitsunday and Hook Island. Our crew battled 35-knot headwinds, sunbaked under cloudless skies, trekked to the highest vantage points of the islands and camped on coral beaches under a tapestry of stars.
After five days of off-grid living we rolled out a Best Life Adventures finale to remember, an adventure to the outer Great Barrier Reef onboard our catamaran Wings for a sunset and sunrise snorkel session, then raced dolphins home to the islands for a final night seafood extravaganza on a private beach as the sun disappeared below the horizon.
74 islands, 10 epic people, 1 magnificent expedition.
Time to disconnect from the madness of the outside world. Our campsite on the northern tip of Hook Island.
There's something magical about camping under the glaring power of a full moon.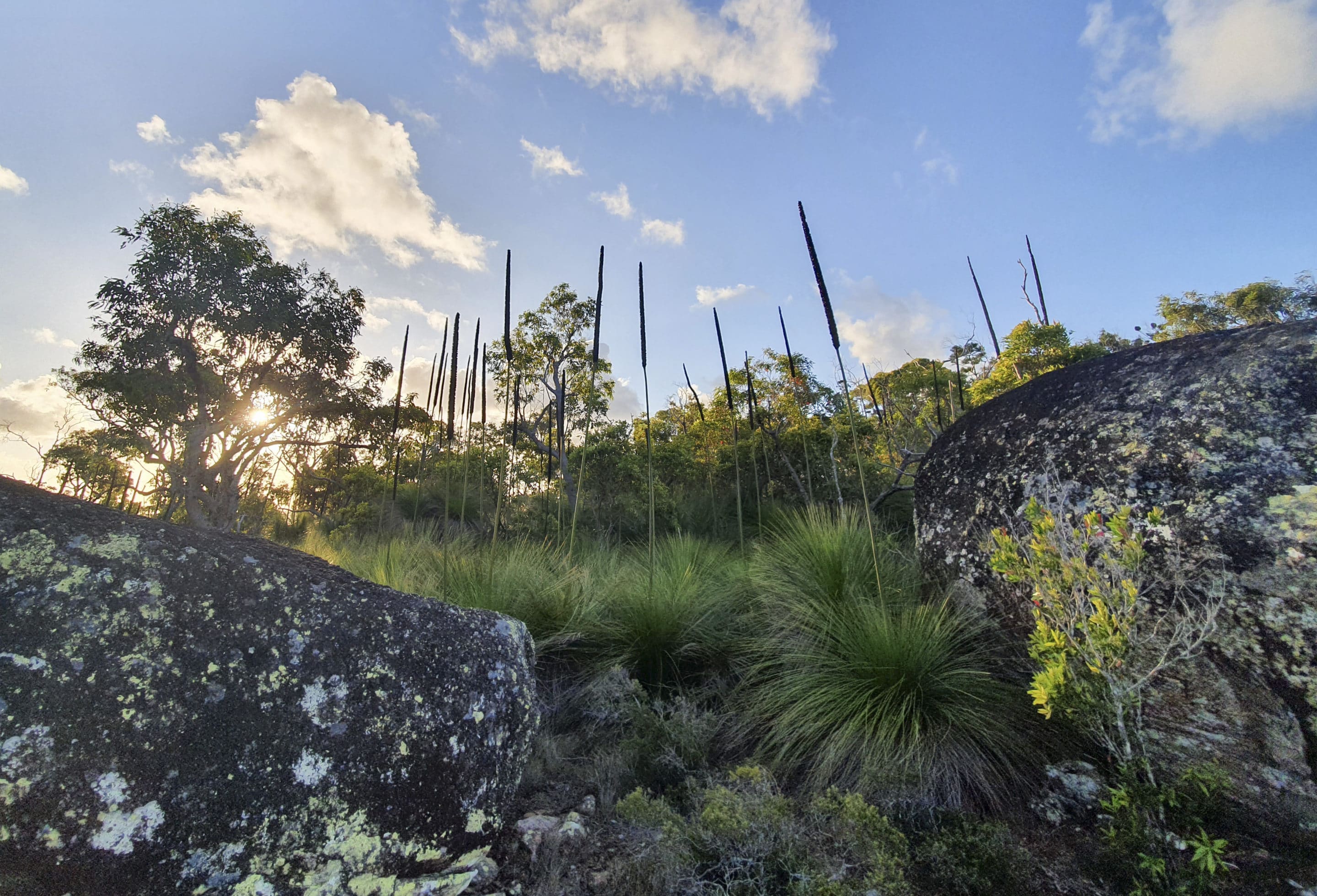 Away from the on-water action, we explored the walking tracks that criss-cross Whitsunday and Hook Islands and made for the summits to see the islands from above.
Big days on the water call for time-out to recharge. Guzzle some water, smash some trail mix and make for the next headland. Life on the ocean wave.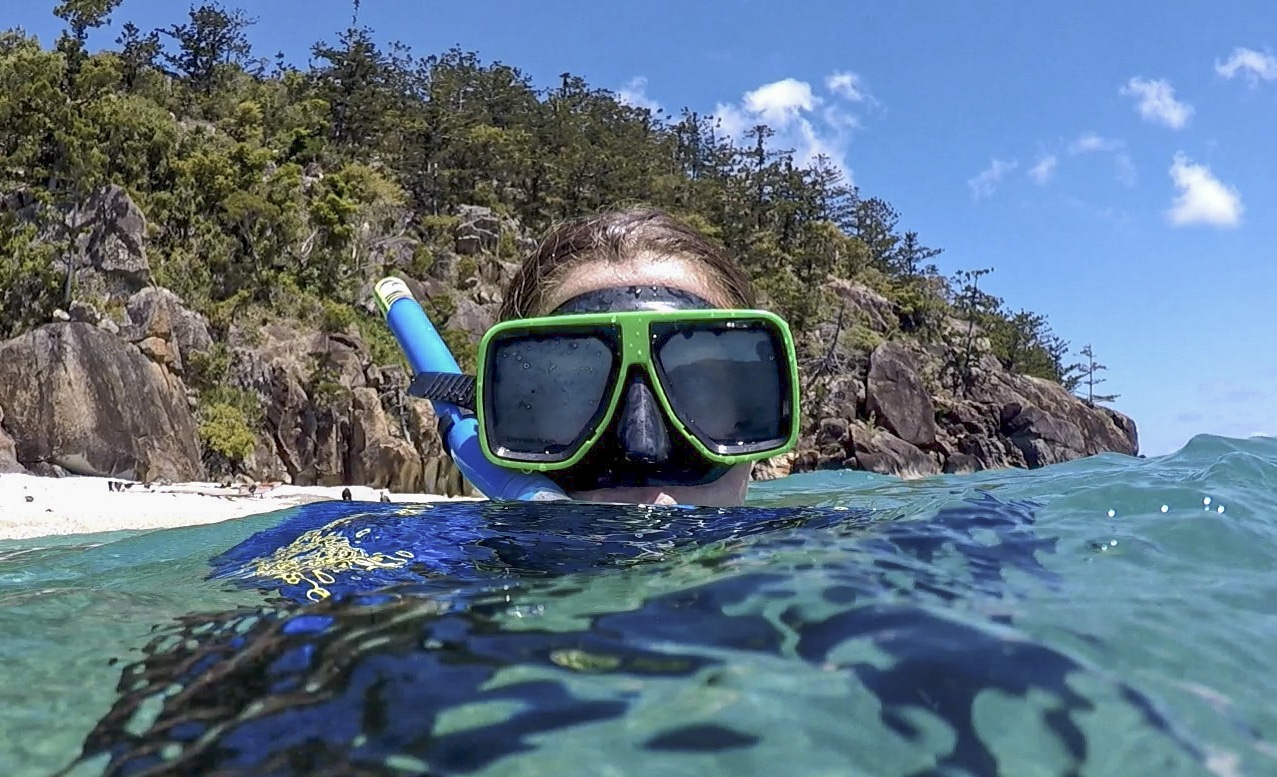 It's not all hard work though. Snorkelling the fringing reef of the islands while eyeballing turtles, watching wobbegongs waddle by, and witnessing the reef slowly recover from the 2017 destruction of Cyclone Debbie.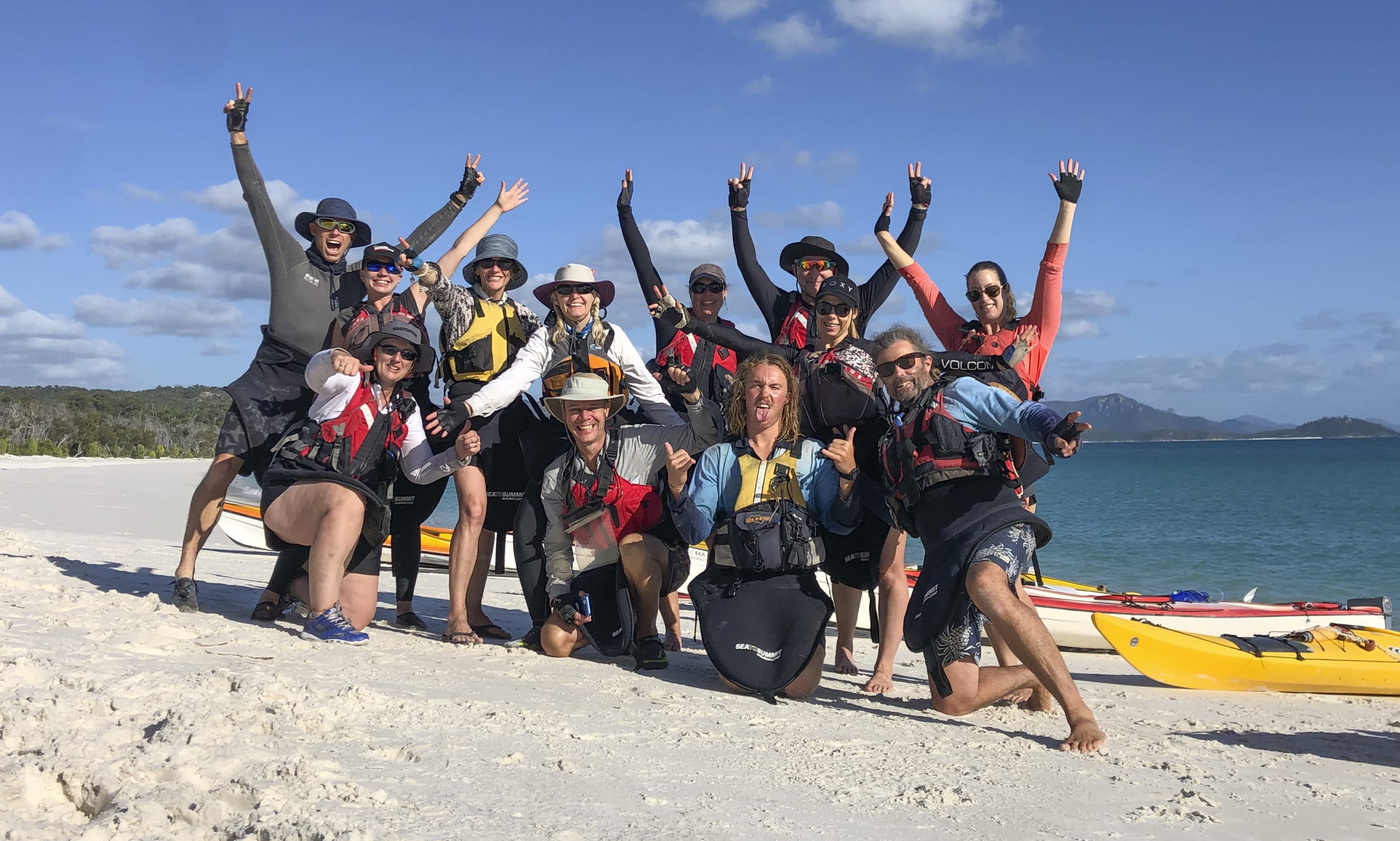 6* luxury overnight campsite, at the Southern end of Whitehaven Beach – probably the best beach in the world.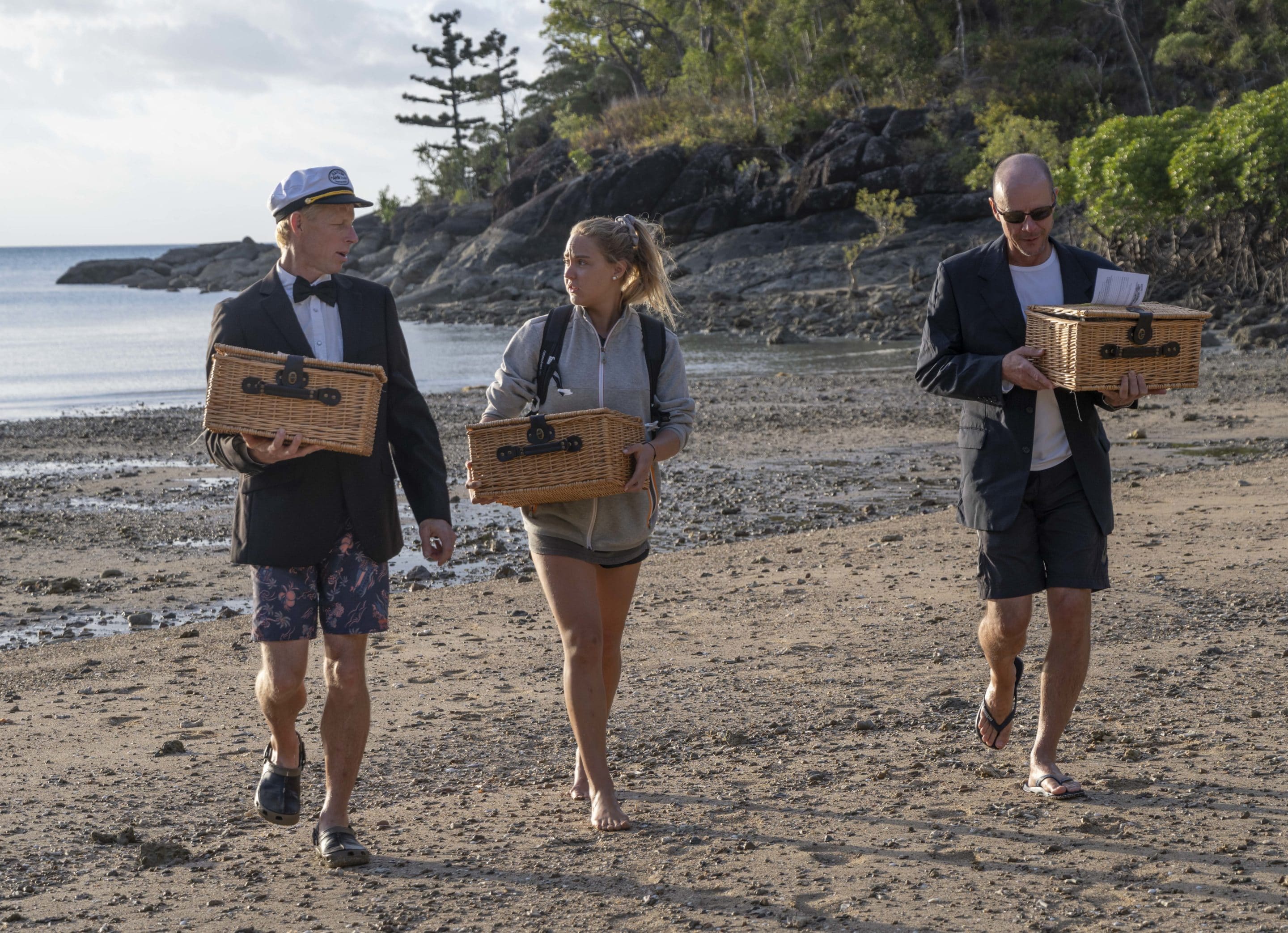 Our Wet Black Tie Dinner was the perfect way to wrap up a week of physical adventure. Sumptuous seafood and bubbly packed into hampers and a 6* sunset over the Big Island – Australia.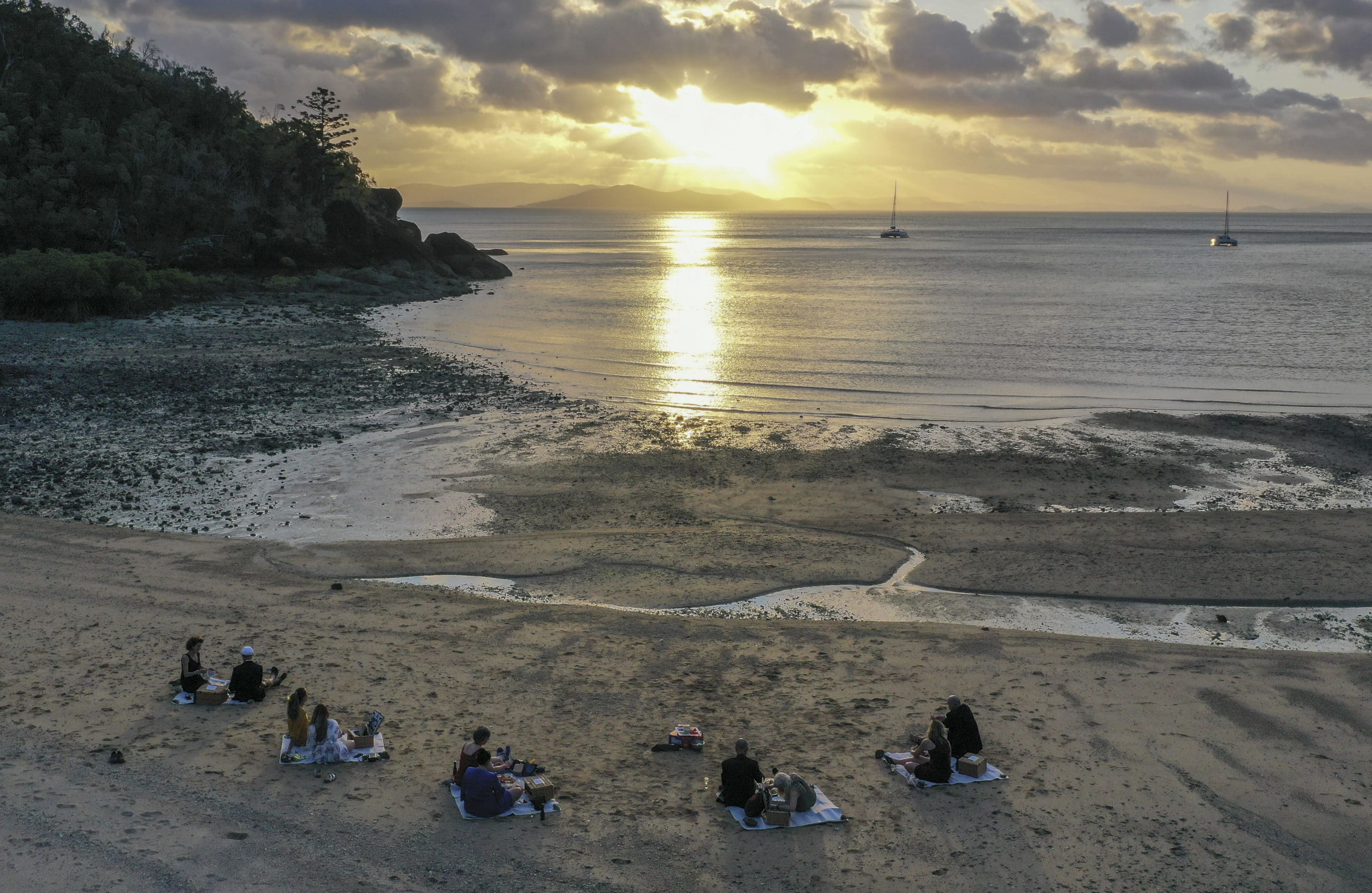 Secure your place for the Kayak the Whitsundays Expedition in 2021 here.