Paddling 120 kilometres on the Whanganui River gave me five days of unfiltered adventure and absolute mental clarity – something I haven't experienced in well over a decade. The ability to take a random life thought all the way from conception to completion with no interruption or disturbance.
When was the last time you can say you did that?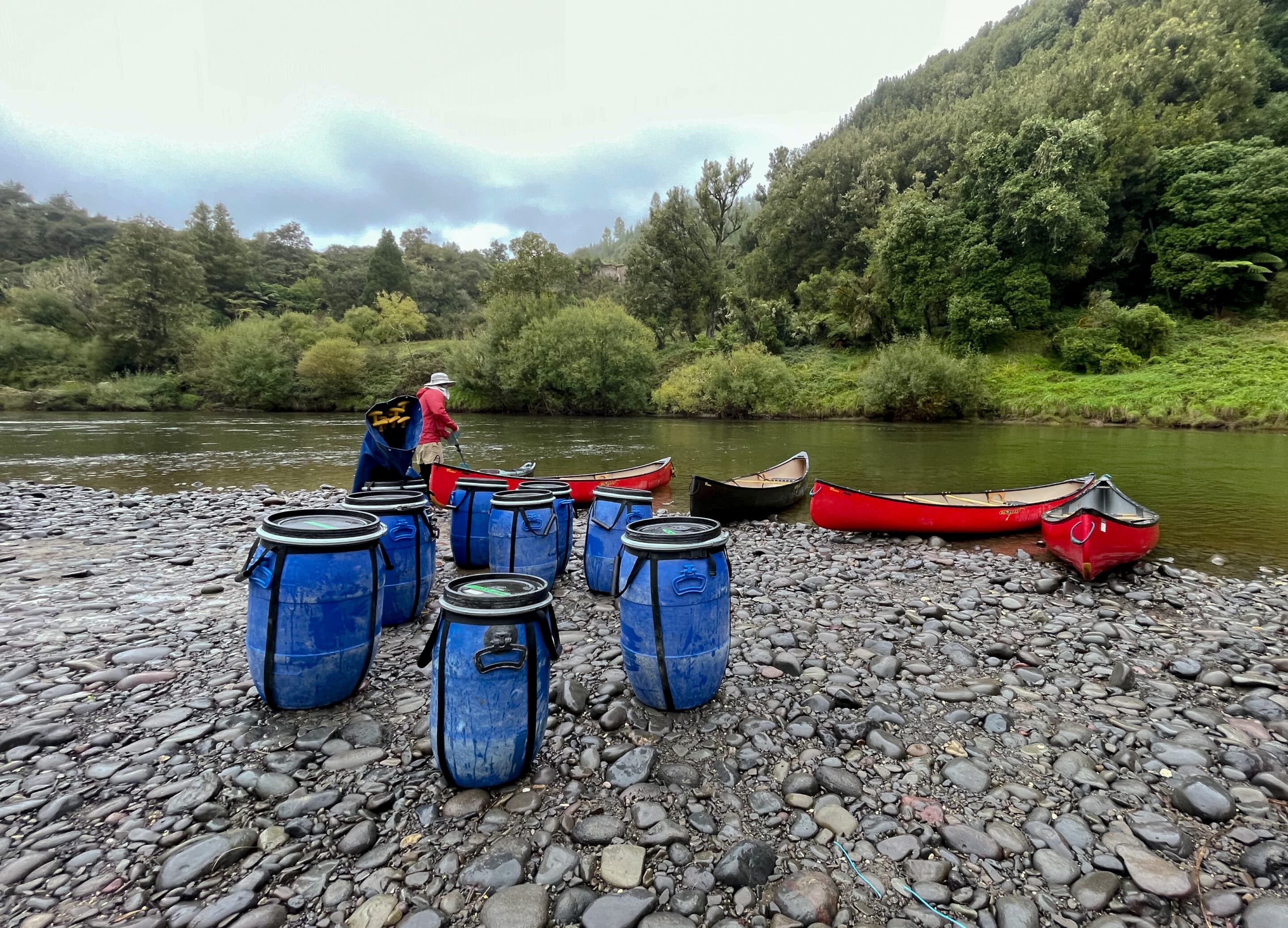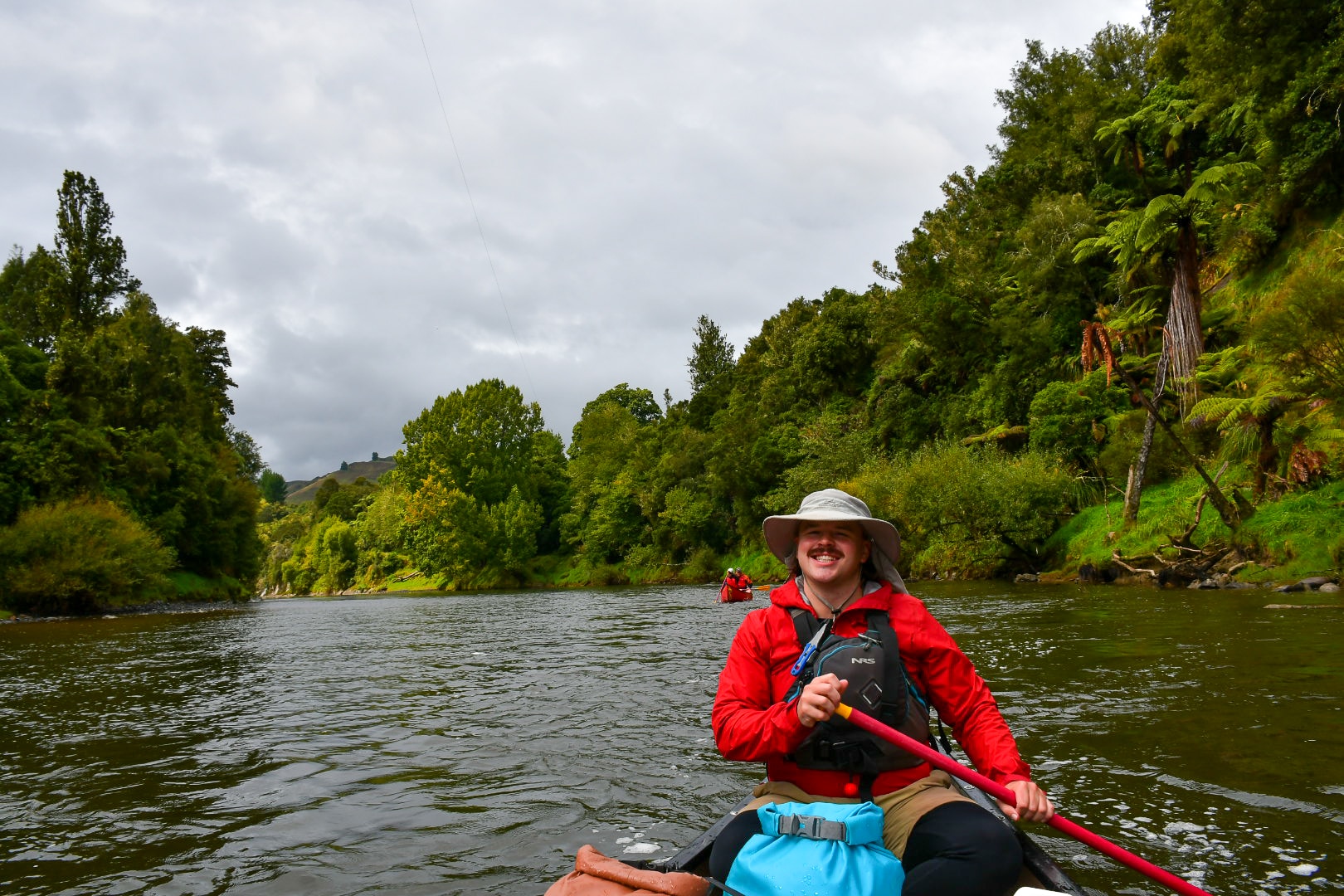 It's also one of the most thrilling water-based adventures I've embarked on. If you're the kind of person who loves absolute, total disconnection from the outside world, while at the same time immersing yourself in natural beauty, rich history, and a sense of cultural significance, then this adventure should be right up your 'river'.
But the Whanganui River journey is more than just a beautiful, natural experience; it's also an opportunity to connect with the river's rich history, culture, and symbolism which has been an important part of New Zealand's history for the Māori people for over a thousand years. It has served as a lifeline for them, providing resources, transportation, and sacred sites. As you paddle down the river, there's the chance to visit historic sites like the Bridge to Nowhere and the Koriniti Marae.
Paddling through this remote national park, was a timely reminder to reflect on both my, and Best Life Adventure's place in nature and our responsibility to care for it. The river is a fragile ecosystem that supports a wide range of flora and fauna, including several endangered species, and as you travel downstream you witness the delicate balance of nature at work and see the impact humans can have on it. The experience is a powerful reminder of our responsibility to treat nature with care, respect, and education.
As you journey along the only New Zealand Great Walk that involves canoeing rather than trekking, taking in every sight and sound that surrounds you, it's hard not to feel completely absorbed by the beauty of it all. Whether it's the lush greenery of the forests that line the river bank, the captivating bird song, or the sound of the water gently lapping against the canoe, the experience is simply unforgettable. The Whanganui River journey truly deserves its place as one of New Zealand's Great Walks.
In the words of fellow paddler, and global adventurer Steve White:
"If it's accessible wilderness with spectacular river-scapes, droplet waterfalls, calm serenity (with the odd grade 2 rapid), and awesome guides you're after, then the Whanganui is for you. The Best Life Adventures team has pulled together a genuine modern off-grid escape requiring moderate level fitness to enjoy everything this great adventure has to offer. The team's ability to create a seamless booking, travel and on-river experience with like-minded adventurers is unequalled. Perfect for families, couples, corporates or anybody seeking an incredibly accessible wilderness experience"
The Whanganui Journey is a really unique adventure, and completely different to anything that's on offer across Australia. With little or no experience, you become an expert steerer in easy-to-paddle canoes, stay overnight at remote riverside campgrounds, and enjoy feasts of epic food and wine, all while travelling through a very special part of New Zealand. A massive thank you to the team from Canoe Safaris for making it all possible.
_
In March 2024, Best Life Adventures will head back to the Whanganui region with a distinctly revised itinerary to ramp up our adventure. We'll start with a 20km, full-day trek climbing a volcano with the Tongariro Alpine Crossing, before compressing the five days on the Whanganui down to three for a more intense, but completely achievable physical challenge.
Fancy one week of unadulterated, easily accessible adventure in the Land of the Long White Cloud in March 2024?
If you're interested, see the details and secure your place here.